November 12, 2017
From Bloomberg
Emirates' Dreamliner pact spells doom for competing A350 pitch

European planemaker is still seeking lifeline for A380 jet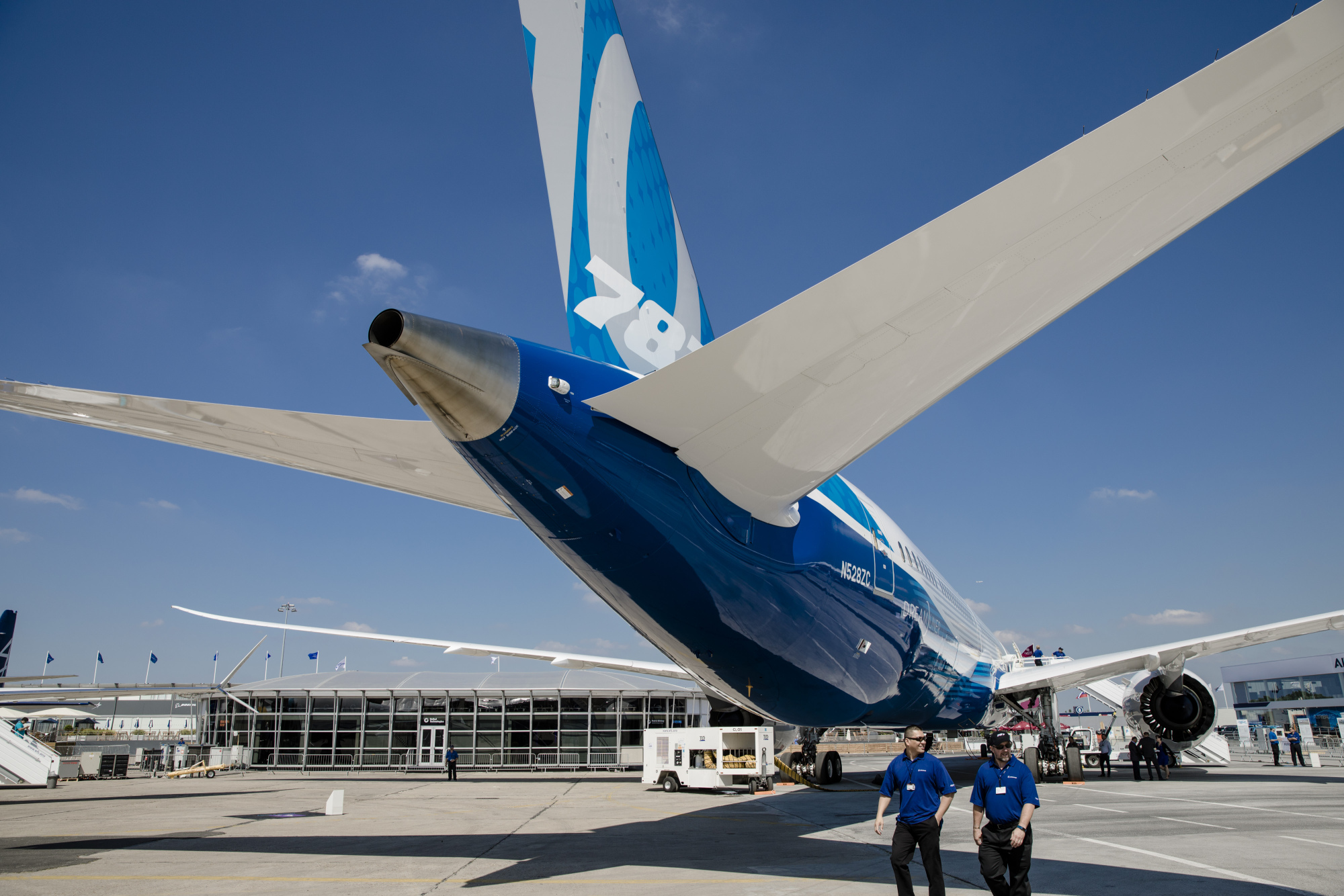 The press release was printed, the media invited, the first dignitaries began filing into the room. Such was the scene on the first day of the Dubai Air Show, when
Airbus SE
had planned to unveil a keenly awaited lifeline for its A380 super jumbos from the aircraft's biggest fan: Emirates.
Instead: nothing. In fact, worse than nothing. An initial delay, not unusual at these major signing ceremonies, gave way to confusion. Bewilderment turned to humiliation when a model aircraft was carried into the briefing room and the gray cloth covering it slipped off -- revealing the
Boeing Co.
logo on its tail.
Out of nowhere, the U.S. planemaker suddenly conquered Room 6 on the upper level of the main exhibition hall, with its representatives taking the stage. Airbus officials who dominated the room on arrival quietly slipped out during the press conference as their rival landed a stinging blow: Emirates committed to buying $15.1 billion of Boeing's 787-10 Dreamliners. That was similar to the order value that Airbus had planned.
It was a surprise twist in the air show's first-day choreography and one that marked twin setbacks for the European planemaker. With scant demand from other airlines for the double-decker A380, Airbus is more dependent than ever on Emirates. Boeing's Dreamliner pact added insult to injury since the Dubai-based carrier had originally ordered 70 Airbus A350 jetliners before pulling out of the deal in 2014 to review its requirements.
"Boeing has scored an absolutely huge victory here. You can't play it down," said Saj Ahmad, an analyst at StrategicAero Research in London. "That all the talk was about the A380 and nothing materializing for Airbus was a bit of a dampener for the opening."
Comeback Knack
Emirates said it would buy 40 Dreamliners. A separate 787 order from Azerbaijan Airlines, valued at $1.9 billion, brought Boeing's first-day tally to $17 billion.
Even with the first-day setback, Airbus has a knack for staging high-profile comebacks at major air shows. Airbus and Emirates declined to comment on the back and forth of the negotiations.
Emirates is set to order about 36 A380s, according to people familiar with the negotiations -- a deal that would carry a list value of about $15.7 billion and which would push the order book for the giant jetliner to more than 170.
Earlier this month, Emirates President Tim Clark took delivery of the 100th A380, cementing Emirates' de facto status as the only buyer of Airbus's biggest and most expensive aircraft.
The biennial Dubai expo is an important venue for both manufacturers to secure deals for their biggest and most expensive jetliners. Two years ago, orders slowed to just $4 billion, compared with more than $170 billion at the previous event, placed largely by the three major carriers in the region: Emirates, Qatar Airways Ltd. and Etihad Airways PJSC.
Regional Barometer
The mood was more upbeat at this year's event, with Clark saying demand remains strong, even for the most expensive seats. Clark unveiled a new first-class suite that will feature on its Boeing 777 models and will gradually rolled out across its entire fleet.
The air show is also a barometer for the region's economic resilience following slumping earnings at the major carriers and political shocks that include Saudi Arabia's recent purge of billionaires and princes in Saudi Arabia and a blockade of Qatar.
Because of the blockade, Qatar Air is absent from the event, which cuts out a prolific buyer of aircraft. Etihad is retrenching after a strategy to buy stakes in ailing airlines across the world backfired and the chief executive officer quit.